Converge Cybersecurity
Threat Intel Report
Our Threat Intel Report is your monthly snapshot of what's happening in the cyber threat landscape. Produced by Converge Cybersecurity's Threat Intel Group, the report summarizes major events and trends in malware, cyber attacks, and breaches, and includes recommendations for protecting your organization in an ever-shifting connected world.
May 2023 Edition
The potential for employees or contractors to behave negligently or maliciously is always a security concern. But surges in layoffs and economic downturns increase insider data theft and sabotage instances. Use these two critical areas to ensure your organization is as prepared for insider threats as outside.
Our Threat Intel team also covers Bing search engine misconfigurations, proxyjacking exploits, and new TTPs from the APT28 ransomware group prompting four global agencies to release a joint advisory in this month's report.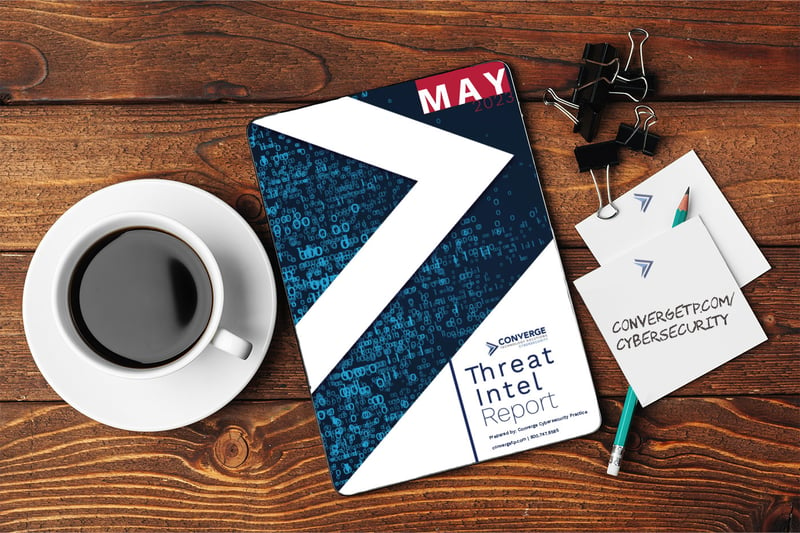 About the Threat Intel Group
Converge's Threat Intel Group (TIG) is a critical component of our Managed Security Services. Our dedicated team of threat hunters summarizes and interprets today's threats to improve your security posture at scale.

Combining globally recognized security methodologies, data, and automation with high-level analysis, our Threat Intel Group provides powerful insights to enhance your organization's security decision-making process. All information is actionable, and provides strategic, tactical, and operational threat intelligence to raise stakeholder awareness and embolden proactiveness.